Mickey Nelson, a 100-year-old WWII veteran decided that he was going to walk 100 miles for charity.
YouTube Source: YouTube

His plan was to raise money for the Salvation Army who would, in turn, feed people in need.

This idea came to Mickey one day when he saw a news story about Tom Moore, a British WWII veteran who walked around his garden 100 times in order to raise money for Britain's healthcare system.
YouTube Source: YouTube

Moore ended up raising millions of dollars for his efforts and became an inspiration to many.

When Mickey saw the impact that Moore had on his community, he decided that he could do something like this too.
According to Alive , his daughter Michelle told reporters, "And dad said, 'He's using a walker, I'm pretty sure I can walk 100 miles without a walker.'"

YouTube Source: YouTube
So Mickey started walking and he didn't stop until he reached his goal.
And on the day that he walked his 100th mile, the community came out to celebrate.
He was treated to a ride in a vintage WWII Army Jeep with some WWII reenactors.
YouTube Source: YouTube

The owner of the Jeep asked Mickey when the last time that he had ridden in an Army Jeep was.
Mickey's response was, "Well, it would be '43 I think."
The reenactors drove Mickey to a local bar where they sat around picnic tables and drank sodas.
YouTube Source: YouTube
Finally, it was time for Mickey to finish his 100-mile walk.
As he made his way around the block, he was accompanied by plenty of supporters.
YouTube Source: YouTube

His neighbors, family, friends, and even the reenactors walked the final mile with Mickey.
YouTube Source: YouTube
Michelle had this to say about her father, "He's a really special guy and we're just blessed to have him in our lives."
Mickey's goal was to raise $5,000 but he exceeded that goal by quite a bit.
To date, Mickey has helped raised over $100,000 to help feed the hungry and that number is still growing.
YouTube Source: YouTube
One of the factors that led to Mickey wanting to raise this money for the hungry was that he lived through the Great Depression.
Mickey knew how hard it was to go hungry.
He told reporters, "Those were tough days in Depression days. I remember the bread lines in those days. They were lining up for something to eat. It left a mark on me that people needed food."
What Mickey accomplished should be an inspiration to all of us.
You should never let your age stop you from achieving your goals.
When someone tells you that you are too old or too young to do something, don't listen.
If you think you can do it, then give it a try.
And don't stop just because it gets hard or you feel like you're failing.
Stick with it and you'll be surprised at what you are capable of.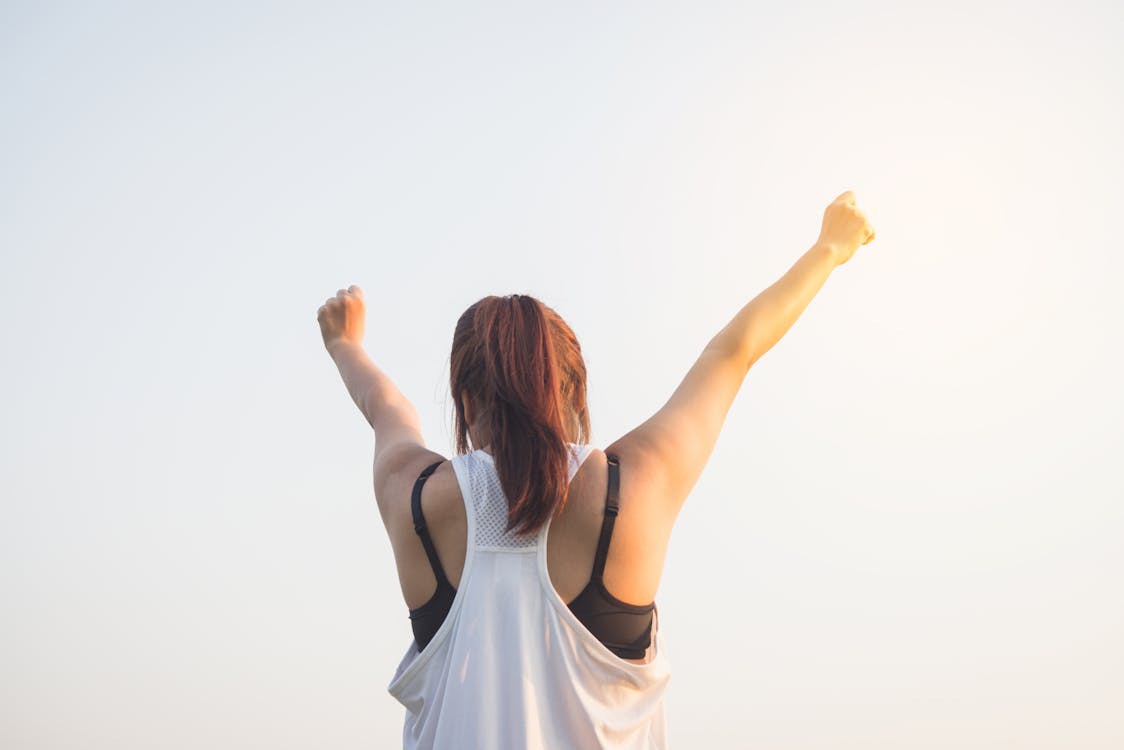 Pexels Source: Pexels

And while you're at it, why not try and raise some money for people in need as well?
If Mickey, a 100-year-old man can walk 100 miles and raise over $100,000 for people in need of food, then there must be something that you can do as well.
YouTube Source: YouTube

Make sure to share this story and if you're interested in donating to Mickey's cause, then you can do so by clicking here: https://give.salvationarmyusa.org/fundraiser/2760165

Please SHARE this with your friends and family.
---
Shareably
---